Ha llegado Diciembre, las luces en las calles cada día son más brillantes; la gente es más feliz a pesar de que el frío va siendo más palpable a medida que nos acercamos a las felices fechas, y el espíritu navideño nos inunda a todos. También están las cenas navideñas, de empresa y amigos; y cómo no, los regalos, algo que en ocasiones supone una verdadero quebradero de cabeza. Por ello, a continuación, he decidido seleccionar una serie de artículos que a mi me gustaría que me regalasen.
December has arrived. The lights on the street are brighter every day, people are happier despite the cold becomes more evident as we approach the Happy dates, and the Christmas spirits fills us all. There are also Christmas dinners, with work partners and friends. And of course, the gifts, which sometimes are a real headache. So then I decided to select some items that I'd like be given to me.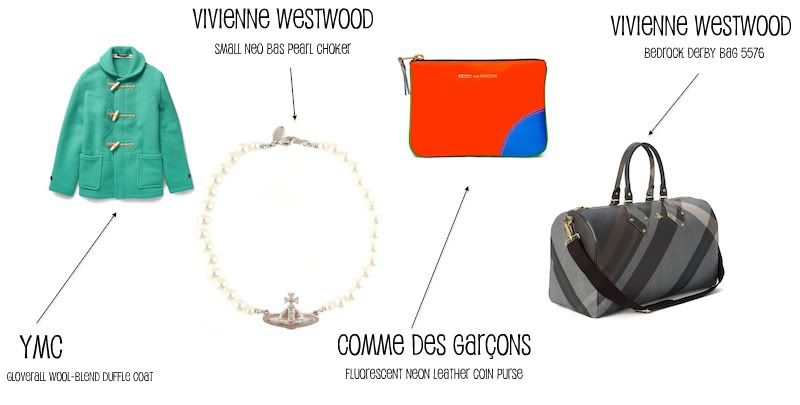 En esta larga lista, he seleccionado piezas de Vivienne Westwood que son un verdadero lujo terrenal, pasando por las codiciadas Cambridge Satchel, y como no, la Harinezumi 2: una cámara digital indispensable. Así que, ¡Disfrutad comprando vuestros regalos!
In the long list, I selected Vivienne Westwood items which are a terrestrial luxury, to the coveted Cambridge Satchel Company bags, and of course, the Harinezumi 2 : The Indispensable Digital Camera. So, enjoy shopping your gifts!