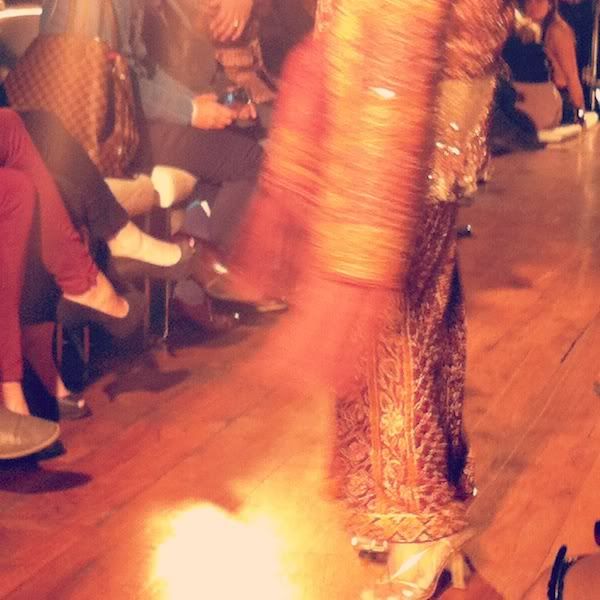 El pasado 29 de noviembre tuve el placer de asistir al desfile del diseñador Ramli que junto a la embajada de Indonesia, realizaban en el restaurante barcelonés Indochine Ly Leap. Un desfile que repasa su carrera dedicada a preservar y ensalzar la elegancia de la mujer y que se caracteriza por la riqueza de las sedas y materiales.
Last November 29th I had the pleasure to attend at Ramli's Fashion Show in collaboration of Indonesian Embassy, held at Indochine Ly Leap restaurant in Barcelona. The collection reviews his career dedicated to preserving and praising the women's elegance and it's characterized by the richness of silks and materials.

Unos materiales que, en la mayoría de los casos estaban trabajados con la técnica "Batik"; una técnica milenaria que proviene de la isla de Java y que en 2009 fue inscrito en la Lista representativa del Patrimonio Cultural Inmaterial de la Humanidad de la Unesco,que consiste en la aplicación de cera caliente en la tela para estampar los tejidos.
A materials which, in most cases were made by "Batik" technique, an ancient and traditional technique that comes from the island of Java and in 2009 was included on the Representative List of Intangible Cultural Heritage of Humanity by Unesco. This technique involves the application of hot wax on the fabric to stamping, and it's wonderful to see the results of this milenary tradition.