El pasado puente de la Constitución decidí pasarlo en un pueblecito costero de la Costa Daurada. Un fin de semana para desconectar de la ciudad en el que dar largos paseos junto al mar, relajarse en el sofá disfrutando de alguna película o simplemente pasear por las tiendas locales para ver qué hay.
Last week was a public holiday in Spain and I decided to pass it in a seaside village on the Costa Daurada. A week to get away from the city where to take long walks along the sea, relax on the sofa enjoying a movie or simply wander around the local stores to see what was on it.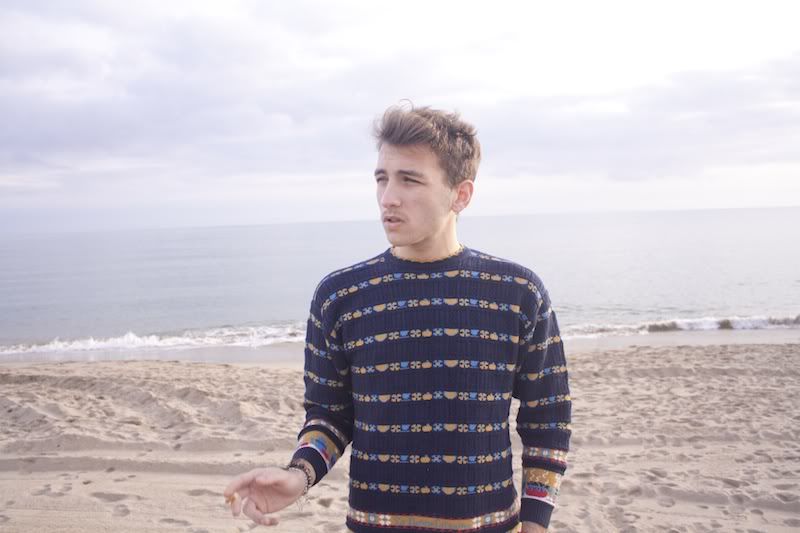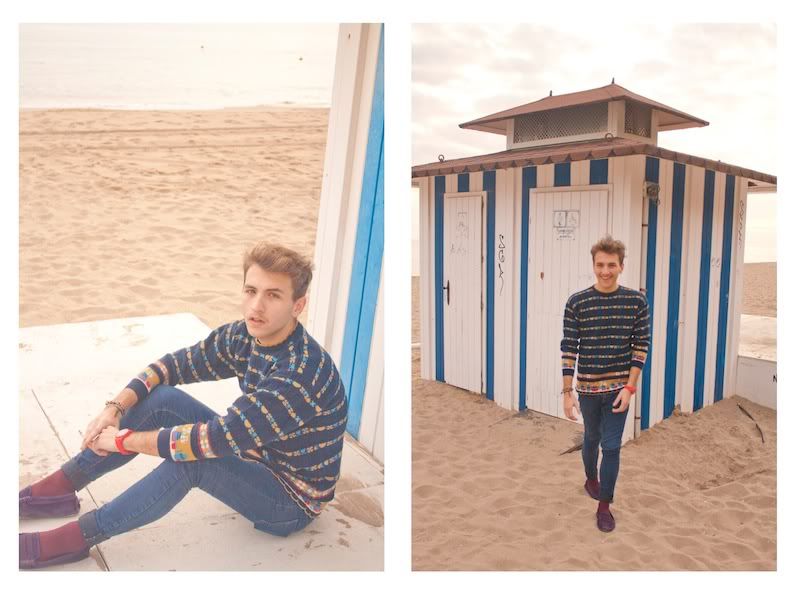 En uno de esos paseos, me puse un jersey de segunda mano que recientemente adquirí en
Los Encants Vells
, algo que algunos llamarían Vintage pero que realmente no lo es porque no debe tener más de 15 años, ni es una pieza icónica, ni ningún diseñador lo ha diseñado, sino que se trata de un jersey que alguien decidió deshacerse de él, con muy poco criterio por cierto.
In one of these days I wore a second-hand jersey I recently bought at
Encants Vells
, some would call it Vintage but really is not 'cause must be over 15 years, it's not an iconic piece, or any designer has created it, but it's a jersey that someone decided to get away it, with very little judgment by the way.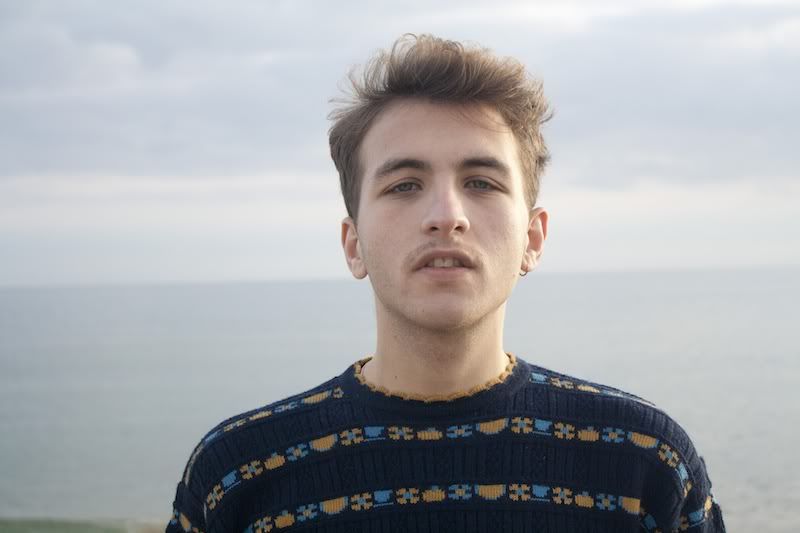 Quería compartir aquí ese momento porque, aunque me encanta disfrutar de la playa y el buen tiempo, también es una opción muy agradable poder disfrutar de la misma playa durante los meses de invierno. Un lugar que meses antes está abarrotado de turistas y en el que ahora sólo se respira paz y tranquilidad.
I wanted to share here that moment 'cause, although I love the beach in summer with warm weather, it's also a very pleasant option to enjoy the beach during the winter. A place that is crowded by tourists months after becomes a peaceful and relaxing place now.